XTREME SOLUTIONS
The world of stand building never ceases to evolve. Stands become increasingly large in size, more conspicuous, with influences from the AV sector demanding more bearing capacity of the actual structures. Since beMatrix closely monitors trends in the industry, we offer another great solution: the Xtreme solutions. The sky is the limit, literally. Towering stands, large spans, ... it's all possible now!
Take your builds to the next level with beTruss for larger structures and Double Deck for bigger and even more impressive projects.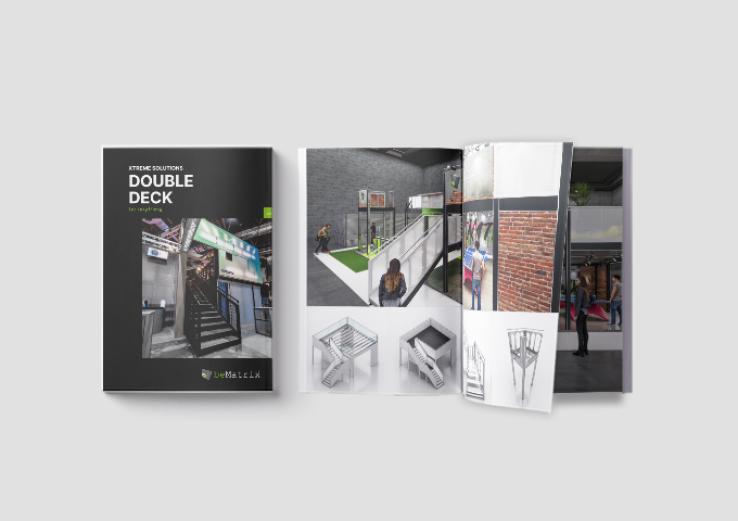 Download the Double Deck brochure
A second floor really allows you to get everything out of your stand's surface. Check it out right now!