beCAD
beCAD is our complete all-in-one design tool. Loved by exhibition designers and project managers all over the world, beCAD makes creating beMatrix booths easy, with drag-and-drop functionality, project management tools, and a quotation tool. All these features are available online and on the beCAD platform!
Create
Intuitively create and preview your booth. Anywhere and everywhere.
Online platform, no downloading
User-friendly interface
Drag-and-drop functionality
Up-to-date product catalog
Automatic calculation of connectors
Control
Automatically generate a parts lists and panel plans. Goodbye spreadsheets!
Generation of a full parts list
Generation of panel plans
Project management
Calculate
Always profitable projects, always on time.
Instant quotation
Whenever/wherever
Edit and review functionality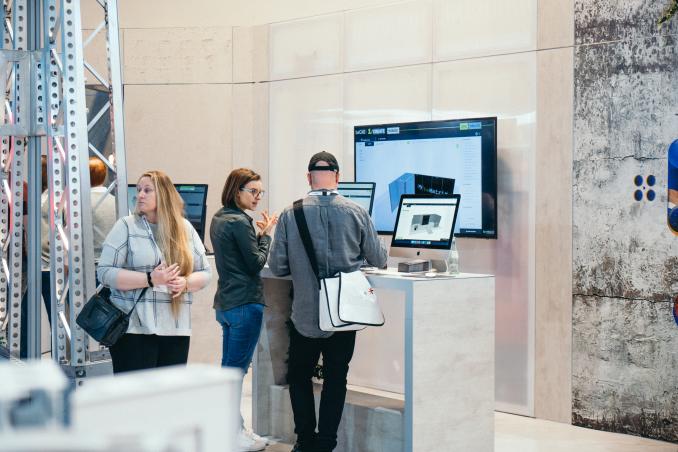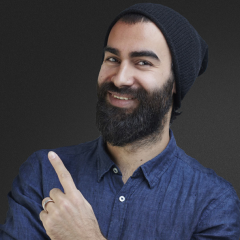 For designers
EASY CREATION
The beMatrix system is an all-encompassing way of design and construction. This intelligence and intuitive design have been integrated into the new beCAD design tool. The design tool contains an up-to-date library of beMatrix frames, profiles and accessories, making it easy to build a booth just by following a few easy steps. With drag-and-drop functionality, you can easily move, rotate, flip and elevate all the objects on screen. Infills can be added, and visuals can be uploaded to simulate your final design. When the design is finished, connectors are automatically added.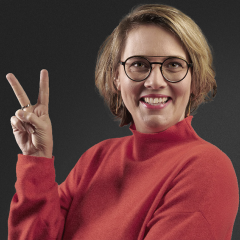 For project managers
EASY CONTROL
The beCAD design tool is more than just an easy solution for designers. Project managers can also use the beCAD design tool to follow the status of each project at any time. Furthermore, with just a push of a button, a panel plan can be generated, making errors when cutting panels or textiles a thing of the past. The tool is also able to take snapshots, generate a full parts list, and interact directly with our bePartner network, making beCAD an indispensable design tool.
For account managers
EASY CALCULATION
Time is money! After creating your project, the beCAD design tool will automatically generate your instant quote, with all pieces and accessories grouped together. A quote can be generated whenever and wherever you want. With 'My Quotations' you can easily edit, review and confirm your quotes.
Free for beMatrix customers
You get full access to all features, including panel plans and instant quotations.
Fill out the form and get online beCAD training
beCAD is easy to use and extremely user-friendly. However, if you need help, we are here to guide you through the tool if you need us.
You can watch our webinar on your time, whenever you need to.
Hungry for more?
Join 53,000 fellow subscribers and be the first to know about new products, upcoming events, and exciting new designs. No spam, only exclusive content.
You can unsubscribe at any time.