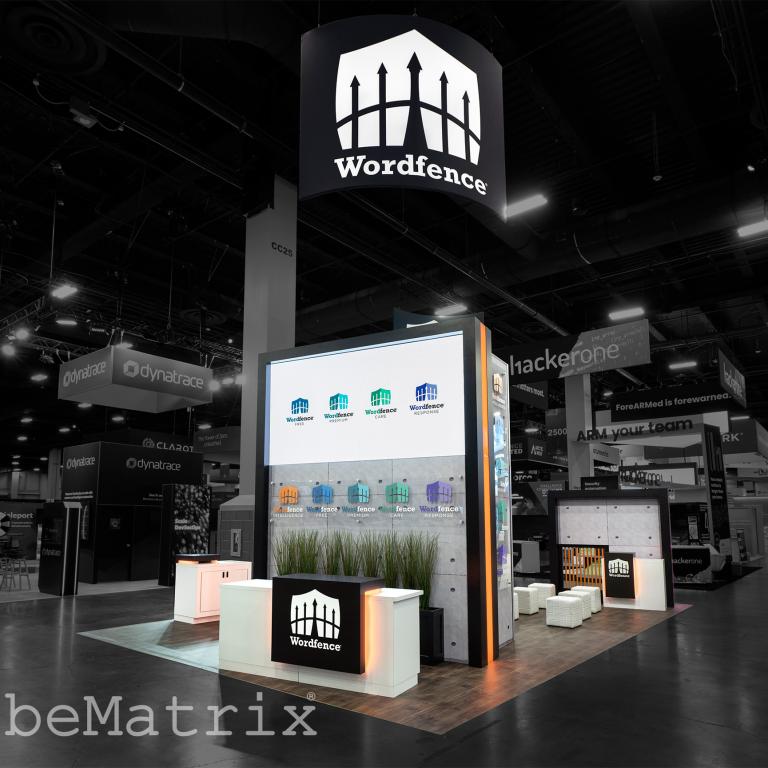 Back to overview
Condit Puts On A White Hat for Wordfence at Black Hat 2022
Product announcements can often be a nerve-racking experience with concerns ranging from product presentation, to effective communication of features, to the overall comfort of your audience. Planning and coordinating these events require flawless collaboration and execution of ideas. Fortunately for Wordfence, a WordPress-based cybersecurity company, Condit Exhibits was able to provide just that. At Black Hat 2022 in Las Vegas, Condit provided Wordfence with an exhibit that generated a ton of buzz with no setbacks.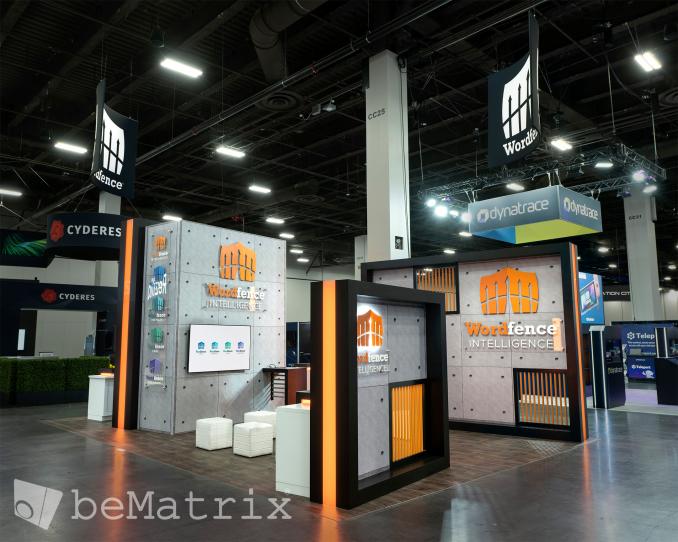 With just a 20-foot-by-30-foot exhibit space, Condit was able to transform a once empty piece of flooring into a perfect presentation area for Wordfence's new product: Wordfence Intelligence. Beginning at the reception area, Condit used beMatrix LEDskin to provide alluring and relevant information to draw in event guests; however, to truly sell the presentation, Condit needed to keep the theme of the booth consistent with the Wordfence brand. With cybersecurity and safety for their customers in mind, Condit decided to go with solid and squared-off imagery for the design. By applying infills and graphics onto beMatrix frames, Condit gave the illusion of concrete and hard metal to help drive home the kind of solid security that Wordfence's new product had to offer. Accent lighting to match their branding, and glass displays illustrating their available product line, really drove home the idea that they were a brand to be trusted.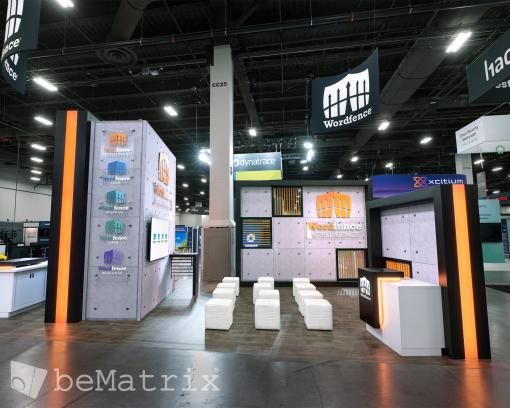 The beMatrix system is a portable and modular frame system designed to enable exhibit houses to truly bring a client's vision into reality. To learn more about Condit and the services they provide, click here. If you'd like to learn more about our frames, or any of our other products, please reach out to our team at help@bematrix.com.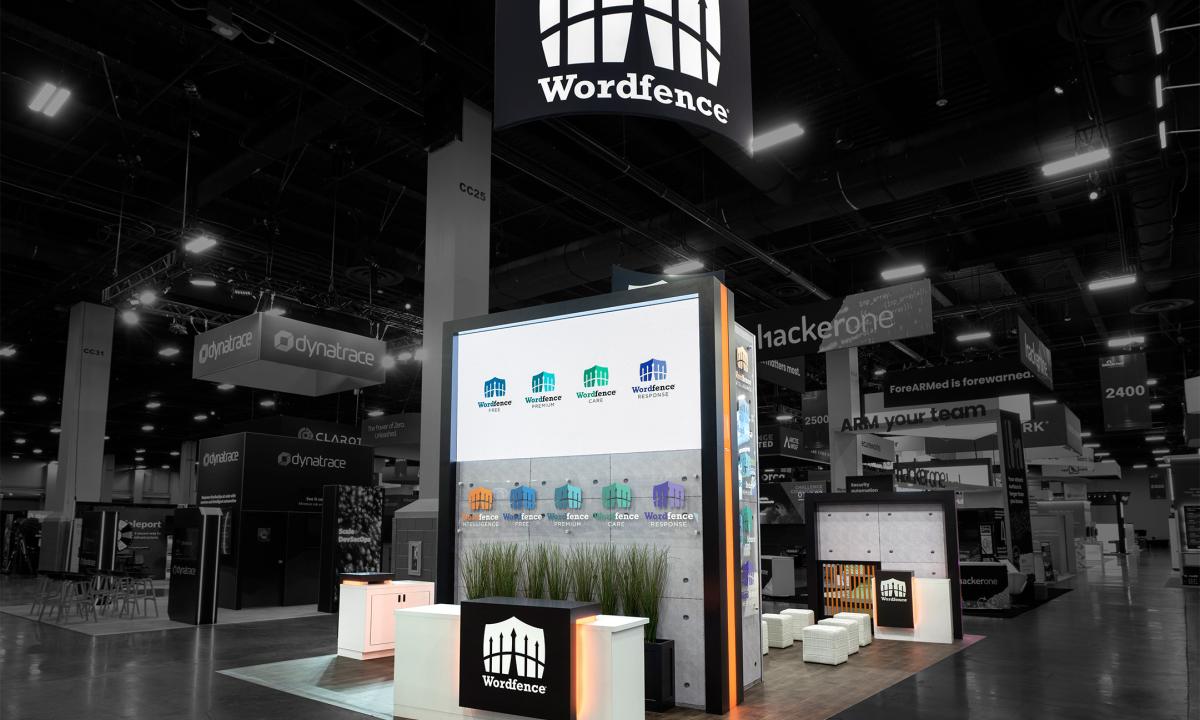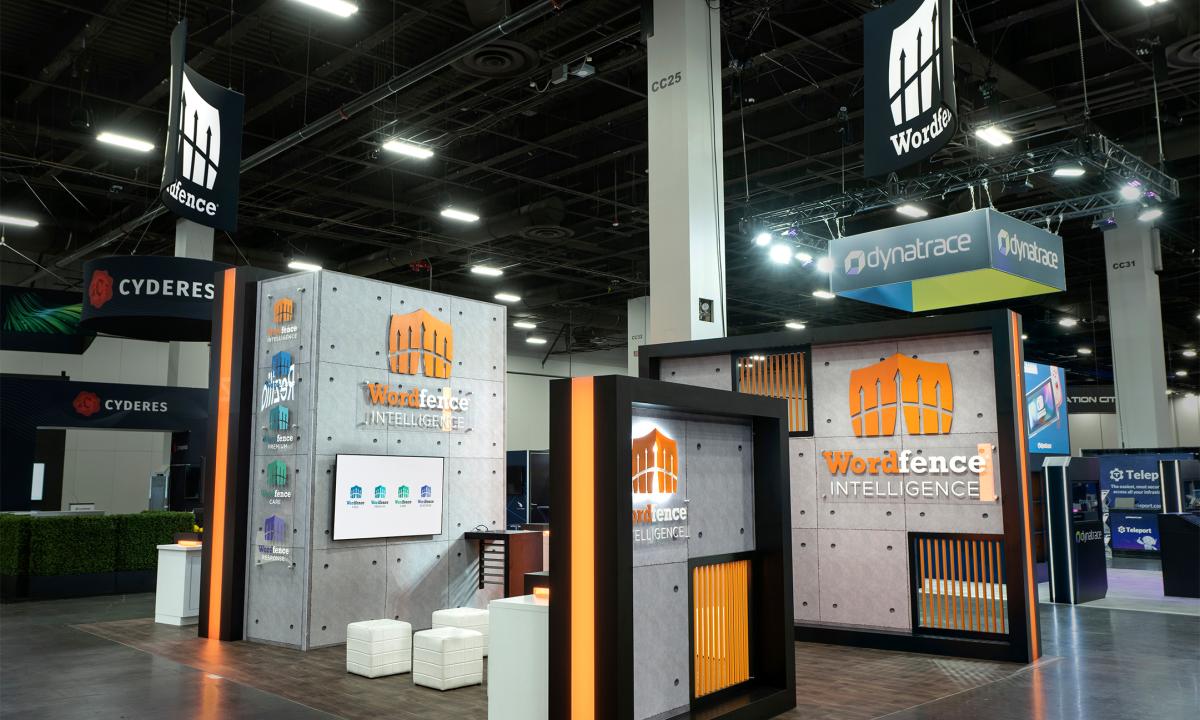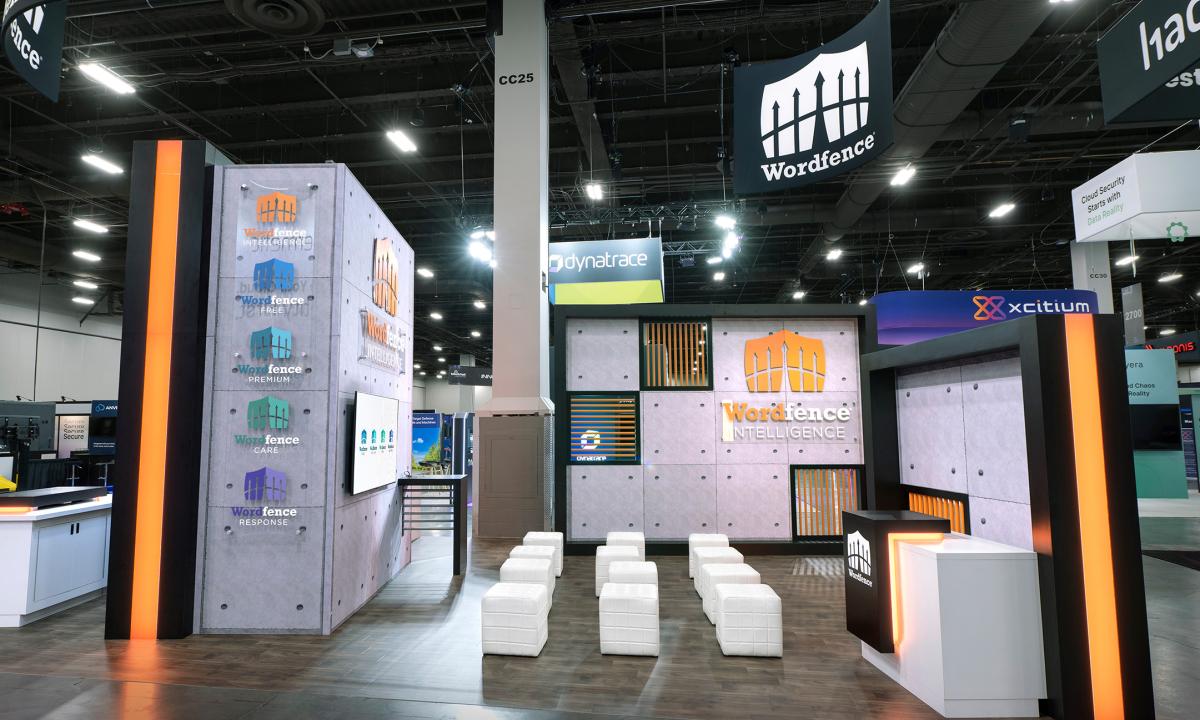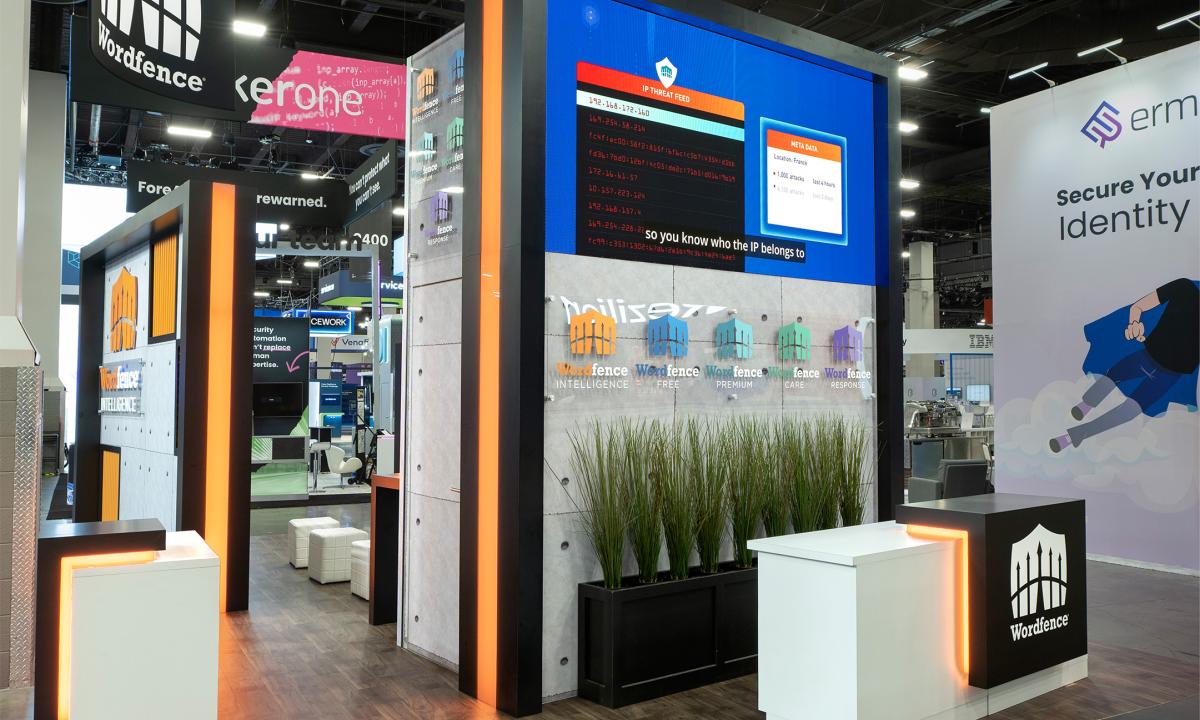 Project info
Category
Client

Wordfence

Website
Fair

Black Hat 2022