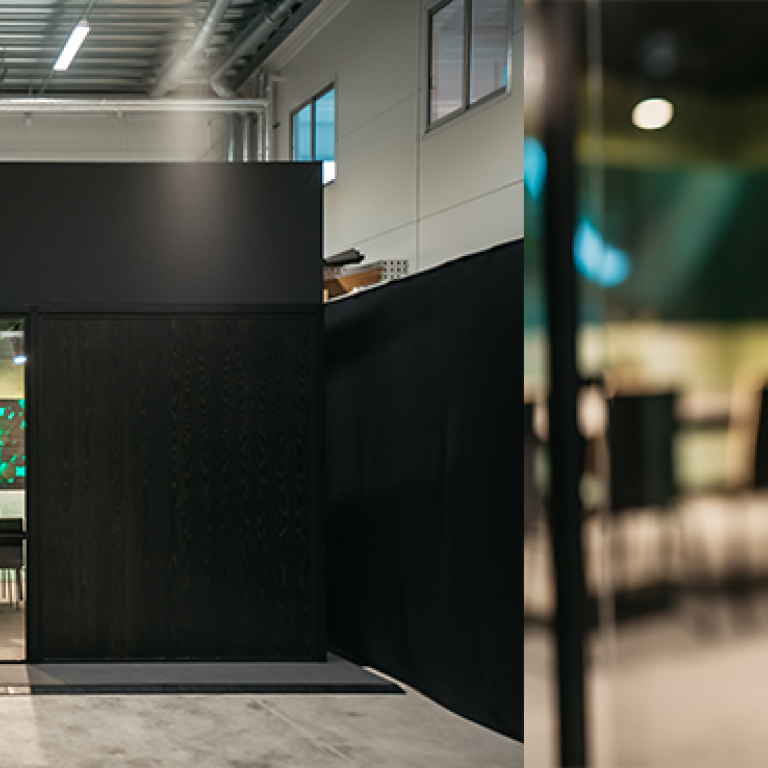 New beMatrix pop-IN™ creates stand out pop-up environments







beMatrix® has launched pop-IN™, an easy and elegant solution for creating pop-up showrooms, in-store experiences, office space, and exhibits.
Pop-IN™ is sleek, sexy, and conveys a high-end, professional appearance. Designed specifically for indoor pop-up activities, pop-IN™ is both flexible and completely compatible with the beMatrix® frame system. Two new components, a deeper infill profile and a corner piece, both finished black, create a streamlined profile and accommodate glass panels and other infill materials from .23 inches to .63 inches deep. In addition to glass, pop-IN™ infill options include, textiles, LEDskin®, hard panel, just about any building material, and lightboxes.
"More businesses are creating pop-up experiences for their customers and with pop-IN™, exhibit and event producers have yet another way to offer their customers dynamic solutions using their existing beMatrix® inventories," said Stefaan Decroos, CEO, beMatrix®.
Like all beMatrix® products, pop-IN™ is completely modular and can be connected to other beMatrix® frame components including a ceiling grid and the beMatrix® Track Lighting System. Pop-IN™ is available as individual components or in 3x3 or 6x3 module bundle options.