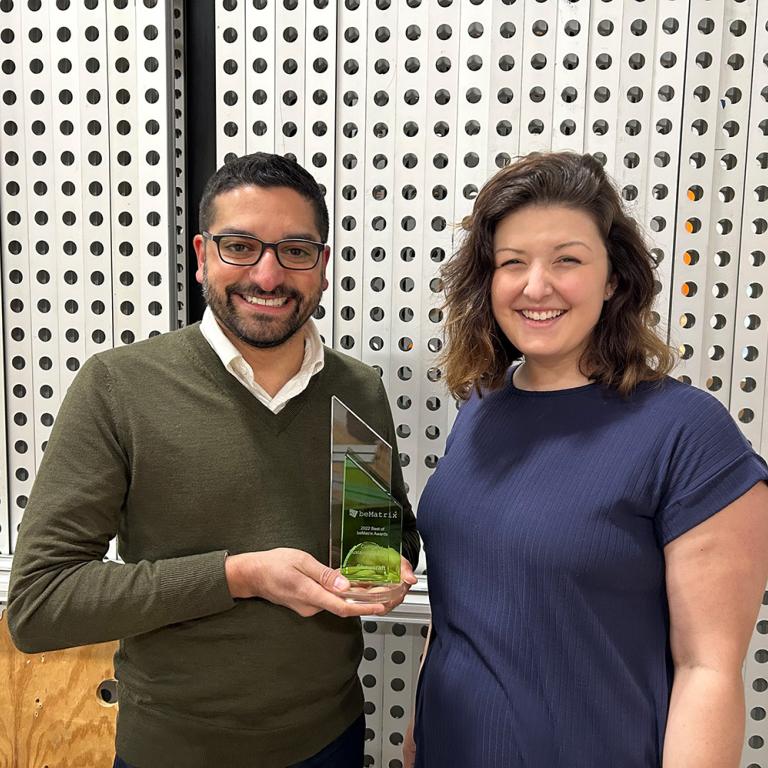 Showcraft: Steps Towards Sustainability
Many tons of trash are generated each year in the tradeshow and exhibit industry by using non-reusable "build and burn" materials. At a time where the overall climate is a prominent talking point, many exhibit builders across the industry are taking strides to have more sustainable business practices. beMatrix wanted to reward one of these such companies that truly make an impact by presenting them with the Best of beMatrix Award for Sustainability. The winner of this year's Sustainability Award was Showcraft, a Minnesota-based exhibit house who specializes in creating designs with sustainability in mind. Showcraft's commitment to reducing waste, using sustainable materials, and holding themselves accountable for their carbon footprint demonstrates their willingness to do their part and exemplifies the Sustainability Award.
With humble beginnings of wanting to make a difference in the industry, Showcraft has been a long-standing customer of the beMatrix system. The owners of Showcraft modeled their current business off one major principle: you don't have to choose between making a profit and making an impact. Not only is the reusable nature of beMatrix products environmentally conscious, but the ability to reuse beMatrix frames also allows builders to cut down on long-term material costs without sacrificing durability. Showcraft embraces this concept entirely; their rental model allows for each design to be custom-made for each client and show, and thus reducing the client's carbon footprint as well.
Matching their commitment to using sustainable products, Showcraft has begun overhauling their general business practices to become more sustainable as well. Similar to ProjectC!, Showcraft has begun identifying and standardizing their inventory and process to fit environmentally-friendly best practices. Starting in January of 2023, Showcraft will be providing impact reports to the state of Minnesota to maintain their sustainability goals. By going above and beyond, Showcraft hopes to set new standards for sustainable business practices.
Showcraft's commitment to sustainability stretches into the future by analyzing the industry as it is now, how it can be improved upon, and what others in the industry may do to reduce their carbon footprint. By collaborating with sustainable vendors, distributors, carriers, and clients, Showcraft hopes to inspire progress among others, both within and outside of the industry. It is their belief that, by charting out and committing to measurable sustainability practices, any company can make a difference. Whether it's reducing the use of non-sustainable products like wood and carpeting, or tracking one's overall environmental impact, it's our goal to take the first steps to a brighter, more sustainable future.