beMatrix® Outdoor Solutions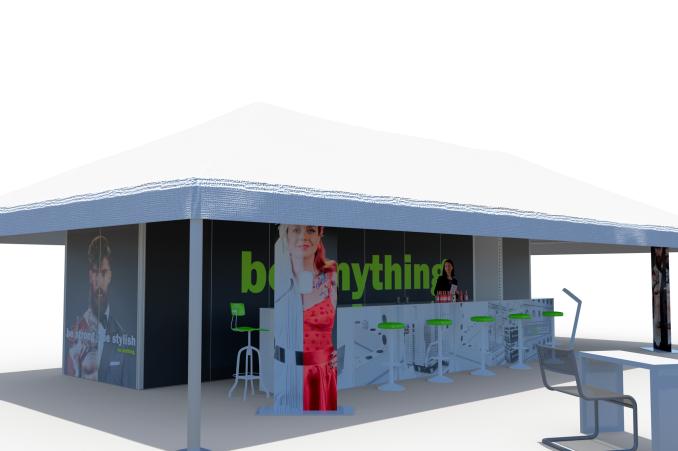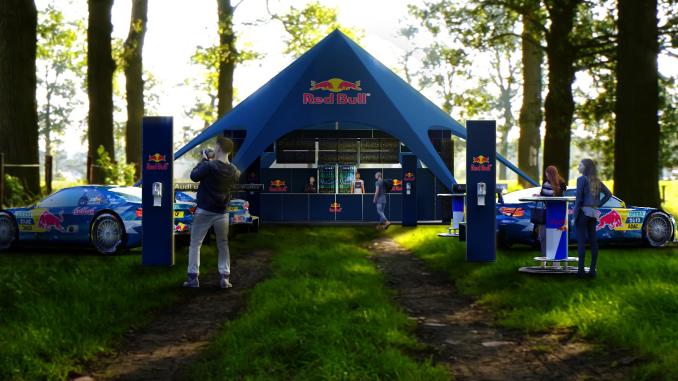 Produce safe events with efficient, cost-effective beMatrix® Modular Frames

With the coronavirus pandemic stretching into the fall and winter, event producers are searching out products and services that will allow their clients to gather confidently and safely. They're watching out for the health of their staff and monitoring their budget outlook, too. One product that is emerging as a flexible, cost-effective solution is modular frames from beMatrix®.

The b62® Building System: Agile and Cost-Effective

beMatrix®'s modular frames, such as the b62® Building System, boast quick manufacturing lead time for less than the cost of traditional fabricated structures, but with the same (or higher) quality. Modular frame systems can carry the same loads as more permanent structures. They support overhead lighting, trusses, counters, doors and arches. They can be shaped into flat, angular or curved walls. Event producers find that working with a modular frame system offers an infinite number of reconfigurations for the same one-time manufacturing cost. They can meet the space or layout limitations of different events within the same campaign while keeping the look of an installation fresh. This structural flexibility also saves event producers money across multiple events by allowing them to reuse their setup to meet different event requirements.
See example image here.

Modular frames save time

"Modular frame systems like b62® are the best-kept secret in the event industry," said Tara Ericson, CEO of beMatrix USA. "We're used to working with short lead times and strict deadlines while collaborating on exciting designs for event contractors. Whether a customer wants architectural changes, additional layouts or room dividers, our product allows event builders to create and complete a project much faster than traditional building contractors, and for less money," she continued.

That time savings is huge benefit of modular frame use. Knowing that a design can be quickly modified to accommodate new ideas or updated requirements is a relief for event producers trying to provide a pandemic-safe experience for cautious but eager attendees. With modular frame systems, the turnaround time from design to installation can be as short as a few weeks.

Modular frames help everyone stay healthy

A secondary, but no less important time benefit is evident at the project site: Modular construction requires fewer personnel to set up and break down an installation. Because the risk of contracting COVID-19 increases the longer people gather in one area, event producers are trying to minimize the number of personnel on the floor and the time they spend working. beMatrix® modular frame systems come together quickly and easily compared to traditional event edifices, meaning installation crews can finish a job in only a few hours. While event teams should still deploy enhanced cleaning procedures before, during and after an event to reduce potential transmission of bacteria and viruses, beMatrix®'s streamlined installation and tear-down requirements accommodate a safer working environment for event contractors and their family and friends, too.

Other benefits of beMatrix®'s b62® Modular Building System:

● Modular frames can be covered or faced with an unlimited number of finish options: Fabric, hard panels, sculpted panels or plexiglass, to name a few.
● For events where a truly impressive flourish is called for, modular frames can also support flat and curved LED video displays.
● A complete, reconfigurable system is less expensive than traditional, fixed event structures that must be replaced if event layouts or crowd requirements change - something happening more frequently in the COVID era.
● Rental options are available, so organizations that need a temporary installation don't need to sink their budgets into one-and-done capital.
● Modular frames are easy to store and take up less storage room than more permanent, fixed event installations.

While rated highest for indoor use, modular frames can be used outdoors with an additional covering such as a tent or dome. Modular frames aren't waterproof, but with many events moving outside to allow for larger, physically-distanced gatherings, event producers have found that they can still take advantage of the benefits of modular frames by placing them under tents. This is giving rise to a new wave of creativity in structure design:

Given the flexibility of design, the fast production and delivery timeline, and the ability to reconfigure a layout for multiple events, it's not surprising that modular frame systems are becoming more popular, especially during a year when agility and cost efficiency are paramount in the events industry. For more information about beMatrix®'s b62® Building System or other modular frame systems from beMatrix®, contact Tara Ericson.