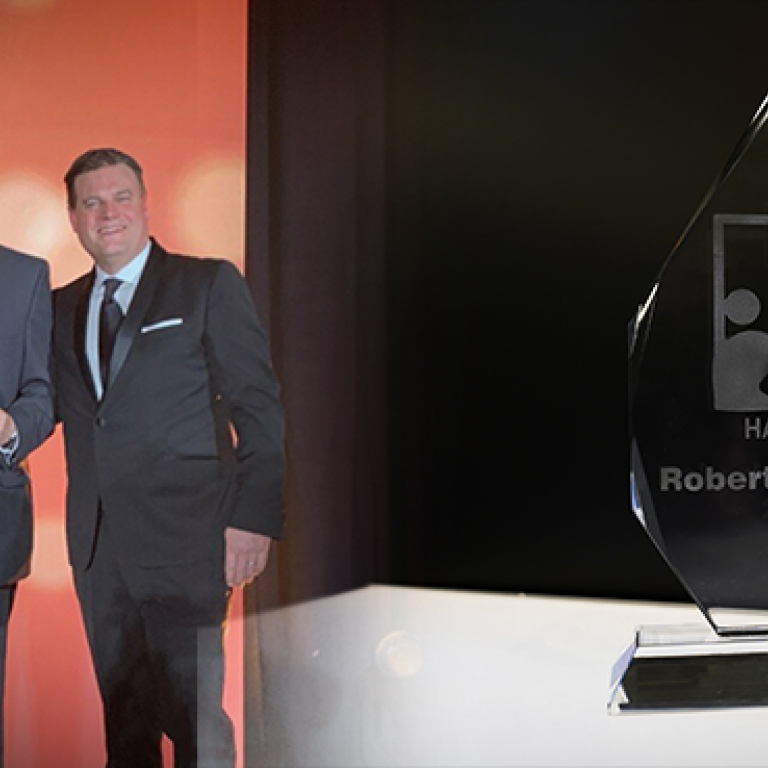 beMatrix President Robert Laarhoven wins Hazel Hays Award at EDPA


EDPA has recognized Robert Laarhoven as the winner of the 43rd annual Hazel Hays Award. Hailed as the "highest honor bestowed by EDPA", the Hazel Hays Award recognizes an outstanding individual for playing a major role in contributing to the experiential and exhibit industry.

Laarhoven, is the president of beMatrix USA, the leading modular frame manufacturer in North America. He has been making key contributions to the exhibit industry for over 35 years and served as the EDPA president in 1998.

The award is named after Hazel Hays who was commonly known as the "first lady in the exhibit industry". She was the first woman to serve on the EDPA board of directors, and this award honors those who contribute to the knowledge, innovation, processes, and influence of the exhibit industry.

Robert Laarhoven has helped to set the standard for innovation, creativity, and the evolution of the exhibit/experiential industry. Winning the Hazel Hays award recognizes Robert's skill, integrity, vision, and support of our industry domestically, and around the world.

"It is the greatest honor to have been selected as the recipient of such an important award. EDPA and our industry have already given so much to me over the years, and I am humbled and honored to have been considered for this award. I have a true passion for our industry, and I am flattered to be recognized." Laarhoven said.

For more information on the Hazel Hays Award visit https://www.edpa.com/edpa-awards.