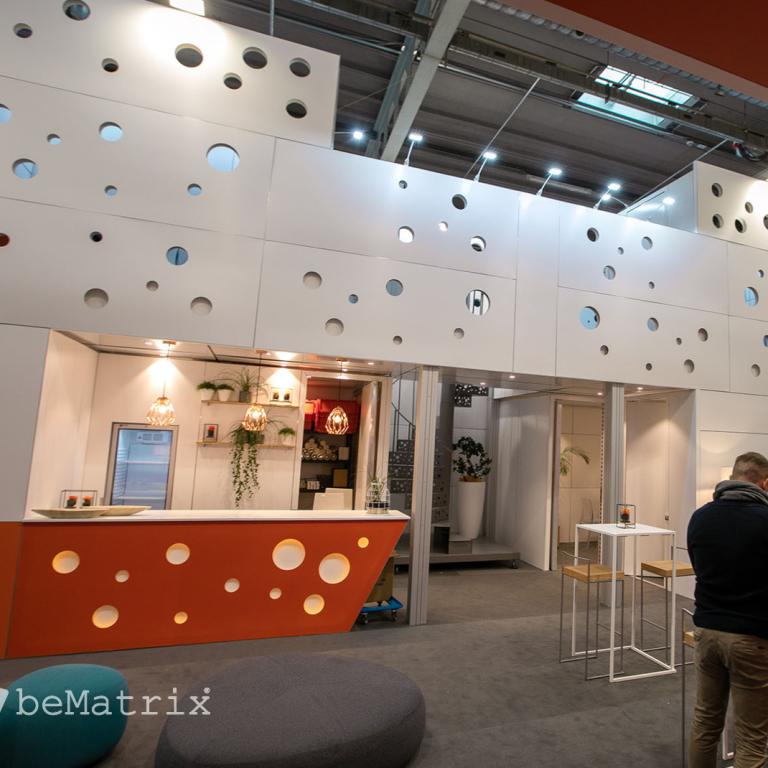 Mid October, the 'National Housing Week' took place in Luxemburg. During this event, that ran for several days, visitors got to know everything about the real estate market in Luxemburg. They also had the opportunity to meet with banks, insurance companies, estate agents, private builders and more industry stakeholders.
For ING, stand builders MGS and So-com joined forces – and the result became an instant hit! They managed to combine sustainable beMatrix b62 frames, a 48 m² LEDskin®; wall, DMHL profiles for the large spans and creative infills. MGS and So-com also built a second floor with space for offices to receive potential and interested clients and inform them about the ING product portfolio.
There was just no escaping the stand: the integrated LEDskin®; information wall and recesses in the panels as well as the spiral staircase most definitely drew the attention of all visitors.
Conclusion? A great project and a happy customer!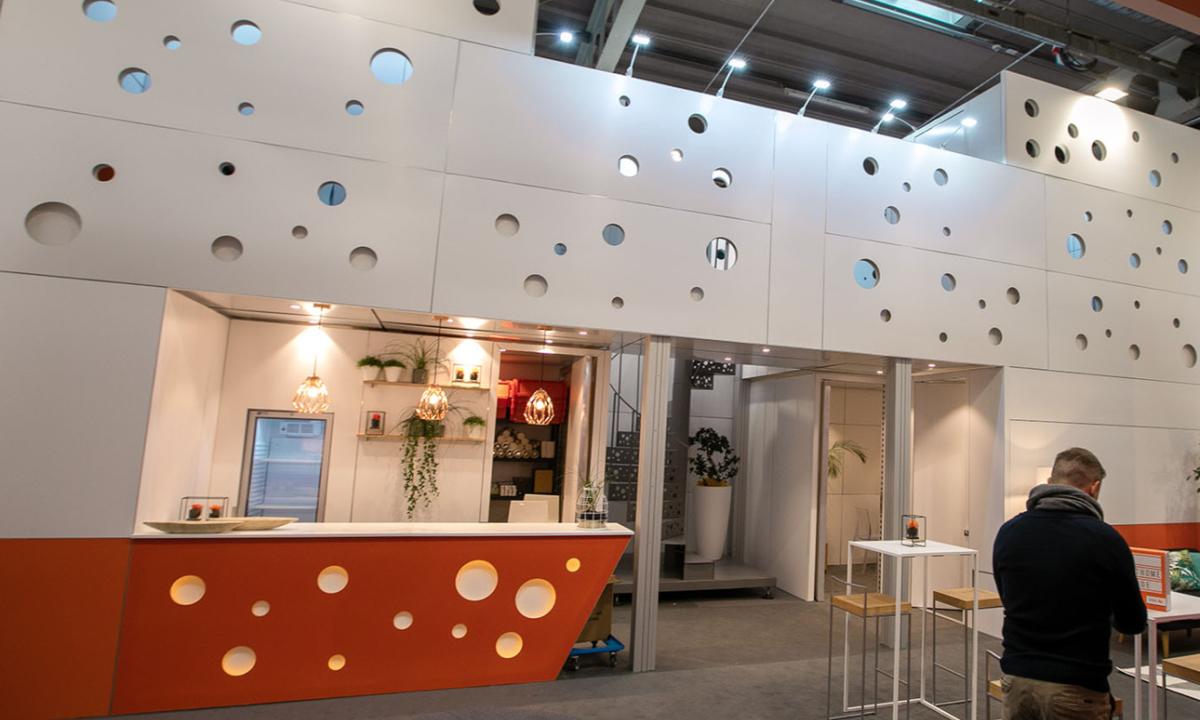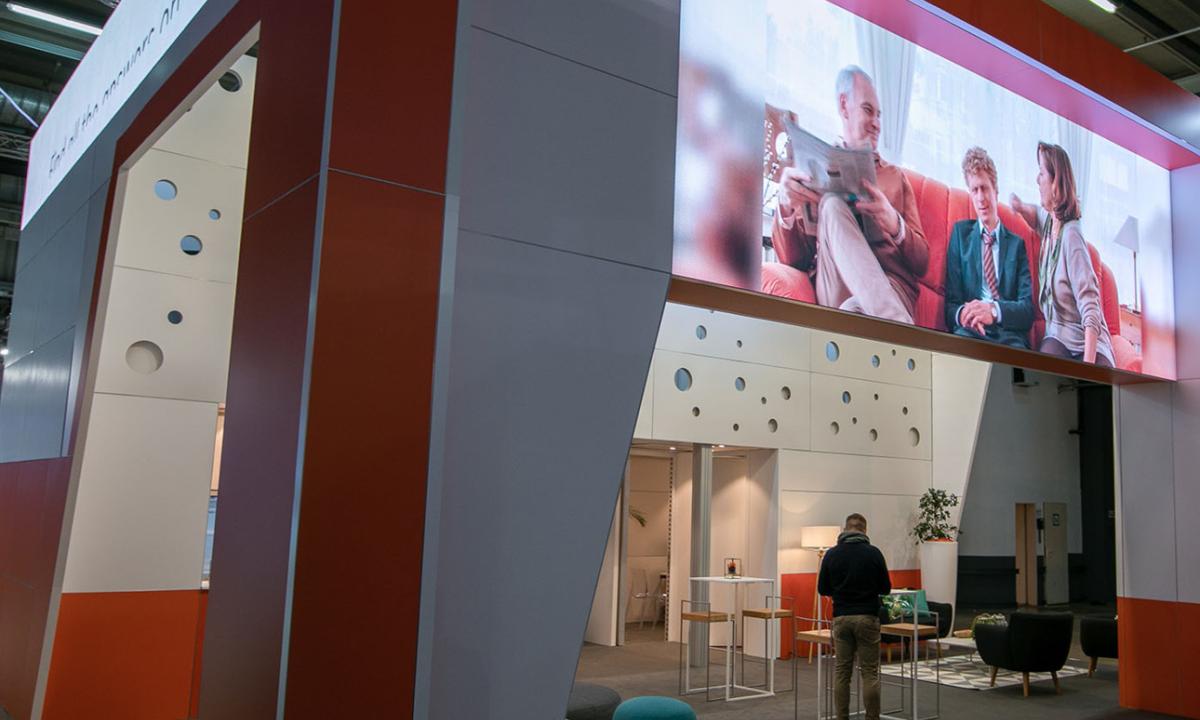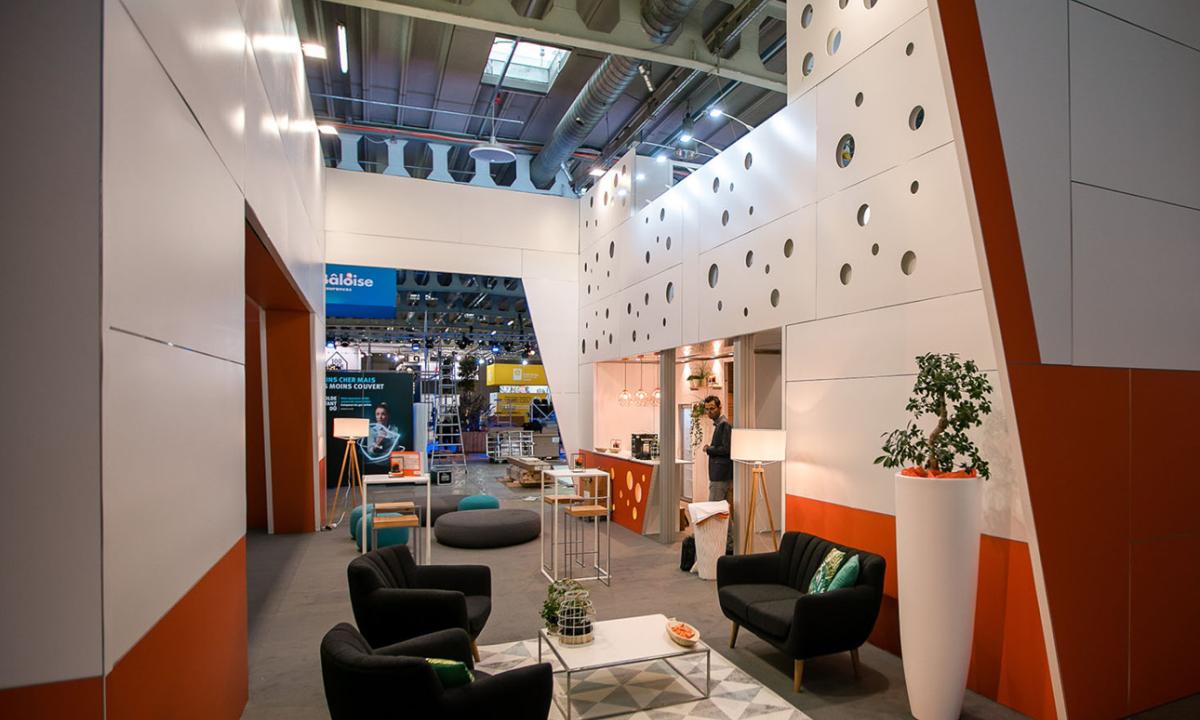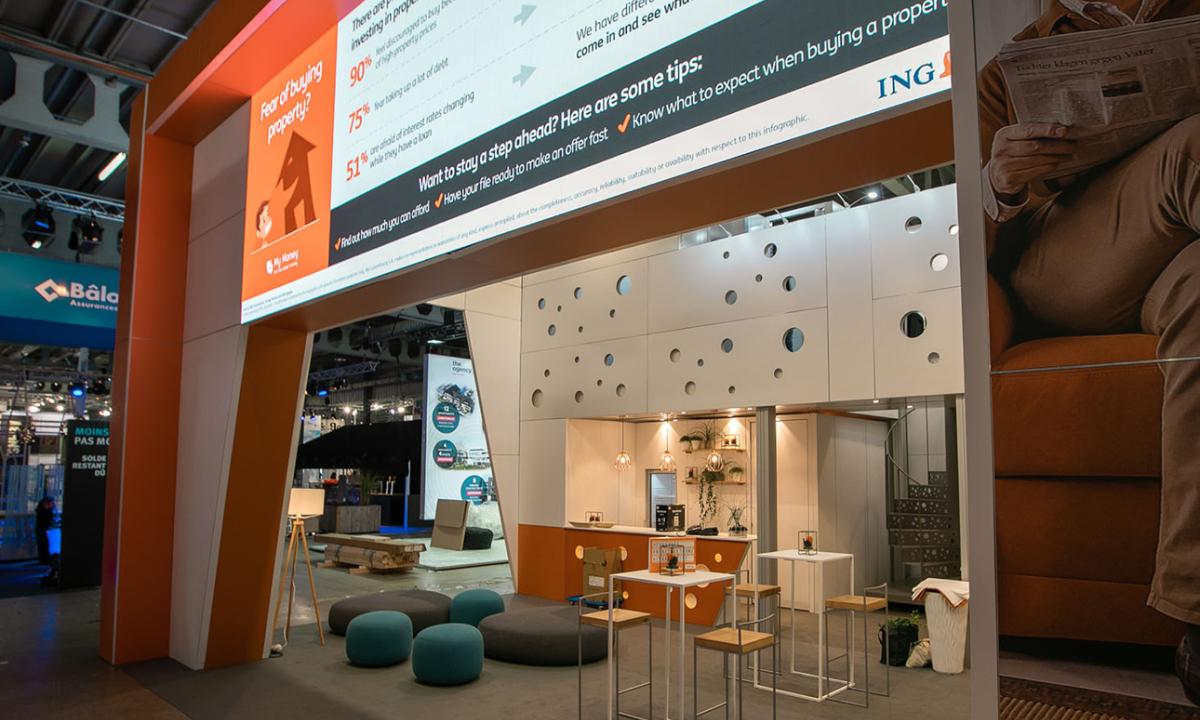 Project info
Category
Client

MGS (BE) & So-com (BE)

Fair

Nationale Huisvestingsweek Luxemburg