LIGHTBOXES
The beMatrix lightboxes can easily be integrated and perfectly be aligned with our frame system without any extra tools. They are also suitable for use as stand-alone displays on baseplates. The lightboxes are either single or double sided. The rear of the single sided lightboxes can be covered with panels or textiles.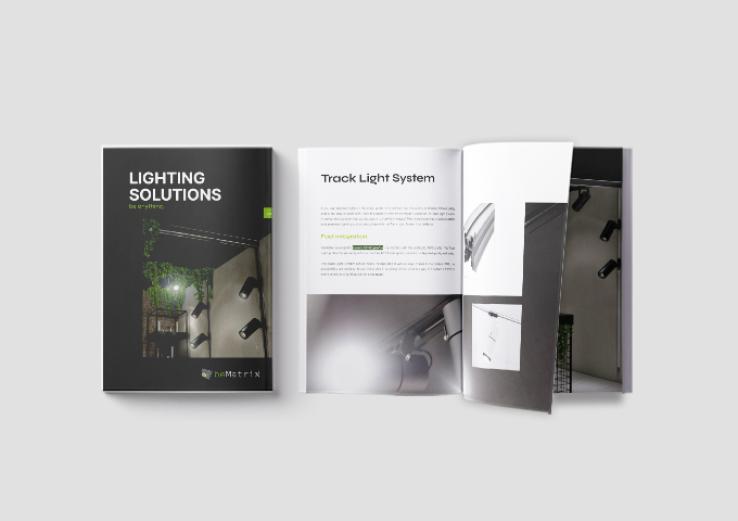 Download the lighting brochure
Set the mood with our various lighting solutions. Indispensable in your beMatrix project.