FRAMES
Original wall frame system with big holes, according to the 62mm grid. Straight, curved, door frames, … for multiple applications : stand building, events, displays, pop ups, conference rooms, ... Designed to be creative. Frames can be oriented horizontally, vertically or flat : your perfect 360° solution. Keep the body, change the skin : change the entire look by using new infills and rearrange the same frames to create a new stand. Appear dynamic and creative !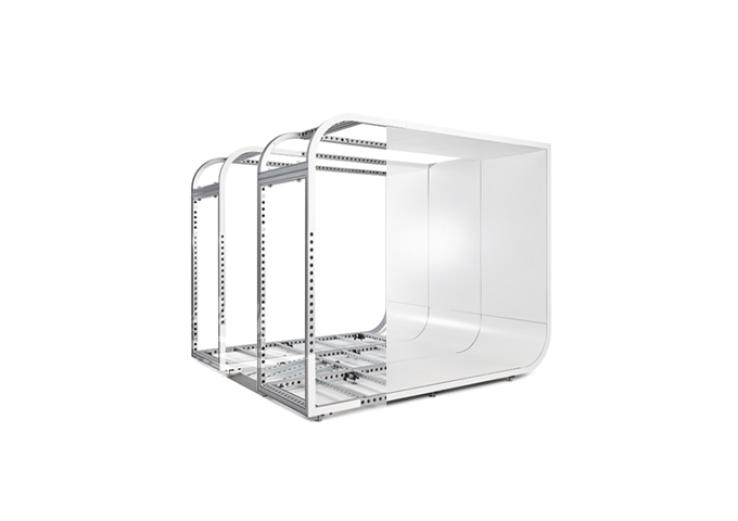 360° concept
The modular frames can be assembled into a unique stand where walls, floor and ceiling harmoniously blend into one.
Thanks to this reusability factor, beMatrix is always a great investment with a high return. 
All-in-one brochure
Discover our brochure with all the possibilities the beMatrix system has to offer.
You will be introduced to the complete portfolio of the beMatrix product range: frames, indoor and outdoor pop-ups, accessories, lighting solutions, finishing options, inspiration for modular furniture etc.