FRAMES
The best profile on the market, the 62 mm profile that forms the beMatrix® b62® System, our flagship product. The perfect matrix on which the system is based means that the dimensions and combinations always fit precisely, in all directions, both on the design drawings and on the show floor. Ideal for both rigid graphic panels and SEG fabric graphics, the full bleed graphics fit perfectly with almost no aluminum showing. Sharp and rounded corners, angled and sloping walls, indentations or T-joints, arches, and curves - everything is possible allowing the designer can work in total freedom. And because we also combine lighting, shelving, monitor mounts, and numerous accessories with the b62® frames, this system lets you achieve the look and feel you want.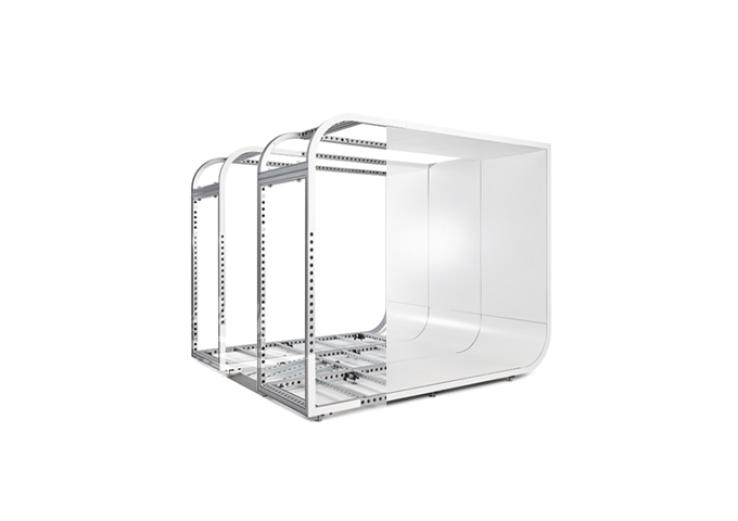 360° concept
The modular frames can be assembled into a unique stand where walls, floor and ceiling harmoniously blend into one.
Thanks to this reusability factor, beMatrix is always a great investment with a high return. 
All-in-one brochure
Discover our brochure with all the possibilities the beMatrix system has to offer.
You will be introduced to the complete portfolio of the beMatrix product range: frames, indoor and outdoor pop-ups, accessories, lighting solutions, finishing options, inspiration for modular furniture etc.